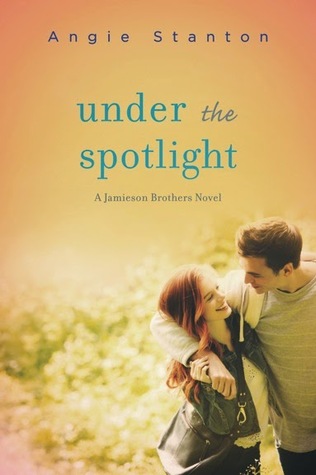 Release date: May 5, 2015
Publisher: Harper Teen
Genre: YA Contemporary Romance
Series: The Jamieson Collection #3


After an embarrassing stint on a reality-TV music competition years ago, Riley vowed never to sing again. Now she's behind the scenes, working at the prestigious Sound Sync recording studio, and life is looking up. But then Garrett Jamieson, the oldest brother in the famous Jamieson brothers band, crashes into her world.

Garrett has hit rock bottom, and he is desperate to reinvent himself. After calling in a few favors, he ends up working at Sound Sync to learn the ropes of record producing from the industry's best. And he can't believe his luck when he discovers that Riley has been keeping a secret—she is an amazing singer. By producing her album, he's sure to top the record charts again. But Garrett is forced to use every trick in his arsenal to persuade the sassy girl to record.

Riley refuses to sing—or even entertain the thought of it—and sparks fly as Garrett finally meets his match. But in the heat of the moment, one stolen kiss changes everything. Will Riley be the first person to finally rein Garrett in, or will Garrett succeed in getting Riley back under the spotlight?


My Rating: 4 Roses
I liked this book. Emotional and sweet,
Under the Spotlight
was a lovely YA romance and I liked it.
Riley was great, for the most part. She was resilient, staying strong in the face of her disaster of a mother. My only issue with her was that was was annoyingly stubborn about even the stupidest of things. But, other than that, I liked her.
Garrett was also good. He was very determined and clever but also sweet. Like Riley, though, I had one issue with him and it was that he could be really pushy and bossy. But, that was something he worked on and tried to fix so it wasn't a problem.
The romance was nice. Riley and Garrett had a lot of romantic tension between the as each strong personality tried to get their way. But, when they got together, they were a good couple.
The plot moved quickly and I was kept interested all the way through. The story was enjoyable and the ending was great.
Under the Spotlight
was an enjoyable YA romance and I liked it overall. YA lovers, you might want to check this book out.
*I received a complimentary copy from the publisher in exchange for an honest review