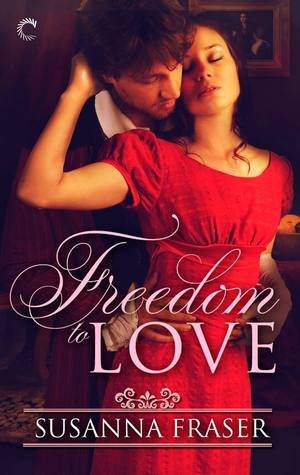 Release date: January 5, 2015
Publisher: Carina Press
Genre: Historical Romance

Louisiana, 1815

Thérèse Bondurant trusted her parents to provide for her and her young half-sister, though they never wed due to laws against mixed-race marriage. But when both die of a fever, Thérèse learns her only inheritance is debt—and her father's promise that somewhere on his plantation lies a buried treasure, if she can find it before her white cousins take possession of the land.

Then British officer Henry Farlow, dazed from a wound received in battle outside New Orleans, stumbles onto the property. Thérèse insists he stay with them to recover, and he is quickly captivated by her intelligence and beauty. Thanks to her care, he is back to full strength just in time to fend off an attack by her cousin, inadvertently killing the would-be rapist.

Knowing they will find no justice in the law, the trio flees. Henry risks being labeled a deserter, but more than duty compels him to see the sisters to safety, and Thérèse comes to rely on Henry for more than protection. On their journey to freedom, they must navigate another new territory—love. But when they arrive in England, an unexpected inheritance puts their newfound commitment to the test.


My Rating: 3 Roses
An enjoyable historical romance that didn't shrink away from the darker aspects of early 19th century America,
Freedom to Love
was a great read. From the likable characters to the unique story, this book was a lovely romance.
Thérèse was a strong heroine for sure. She was determined to find a way to free her half sister, even if it meant facing danger. Through everything she went through, she remained resilient and maintained the kindness that made her a likable character. I thought she was great.
Henry was a delight. He was so sweet, the epitome of a gentleman. Even when he didn't know Thérèse and her younger sister, he was still willing to fight to defend them, just as he would for any woman he met. And, when he fell for Thérèse, his determination to help her only increased. He was simply wonderful and I really liked him.
The romance was lovely. Thérèse and Henry were great together and they definitely had chemistry.
The plot was, unfortunately, rather slow and that brought the book down. It didn't get to the point where I wanted to stop reading, but I skimmed on several occasions. It just felt like it took a long time for things to happen. Also, there was very little indication of the passage of time in the book, which was supposed to happen over the span of several months, and that made me confused as to when we were throughout the story. But, despite these issues, I kept going and I did end up enjoying the story overall. There were a couple of twists along the way and the ending was lovely.
Freedom to Love was a great historical romance that I enjoyed. Romance lovers, you might want to check this book out.
*I received a complimentary copy from the publisher in exchange for an honest review