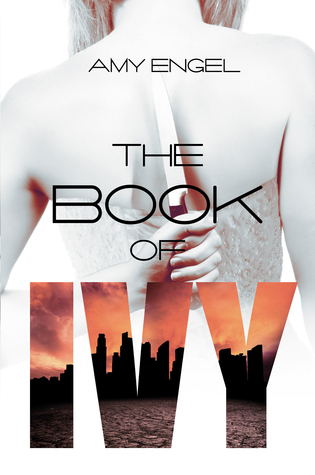 Release date: November 11, 2014
Publisher: Entangled: Teen
Genre: YA Dystopia/Romance
Series: The Book of Ivy #1


After a brutal nuclear war, the United States was left decimated. A small group of survivors eventually banded together, but only after more conflict over which family would govern the new nation. The Westfalls lost. Fifty years later, peace and control are maintained by marrying the daughters of the losing side to the sons of the winning group in a yearly ritual.

This year, it is my turn.

My name is Ivy Westfall, and my mission is simple: to kill the president's son—my soon-to-be husband—and restore the Westfall family to power.

But Bishop Lattimer is either a very skilled actor or he's not the cruel, heartless boy my family warned me to expect. He might even be the one person in this world who truly understands me. But there is no escape from my fate. I am the only one who can restore the Westfall legacy.

Because Bishop must die. And I must be the one to kill him…


My Rating: 5 Roses
An absolutely brilliant YA read,
The Book of Ivy
was simply amazing. Full of secrets and unexpected twists, it was thoroughly enjoyable and I totally loved it.
Ivy was great. She started out the book fully believing in what her father had told her. It didn't take long before all her beliefs were challenged and she was left with the task of trying to make sense of everything. She realized that nothing was quite as black and white as she thought and she wanted nothing more of being a pawn. She was a loyal, clever, and determined character that I really liked.
Bishop was wonderful. Right from the start, he was challenging all of Ivy's preconceived notions. More than anyone else, he truly cared about the people and their well being, rather than the power that being leader would grant him. He was truly adorable.
The romance was well done. Ivy didn't trust Bishop one bit at the start. But, over the course of the book, trust grew and so did their feelings for each other. After the ending, I'm not sure how things will go for them, but I'm sure hoping for the best.
The plot had me hooked from start to finish. The world-building was well done. There were plenty of secrets and betrayals that had me on the edge of my seat. I loved the story and the ending has me itching to find out what happens next.
The Book of Ivy
was a thrilling, absolutely fantastic YA read that I loved from start to finish. It was a top notch book and I really enjoyed it. YA lovers, this is a must read book. Seriously, go get it now because this is a book not to be missed.
*I received a complimentary copy from the publisher in exchange for an honest review