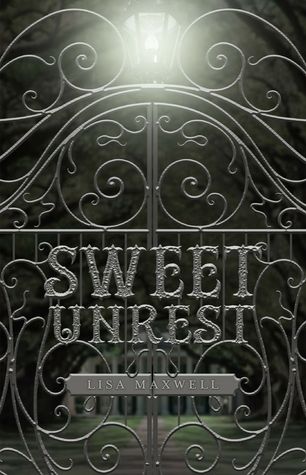 Release date: October 8, 2014
Publisher: Flux
Genre: YA Paranormal Romance

Lucy Aimes has always been practical. But try as she might, she can't come up with a logical explanation for the recurring dreams that have always haunted her. Dark dreams. Dreams of a long-ago place filled with people she shouldn't know…but does.

When her family moves to a New Orleans plantation, Lucy's dreams become more intense, and her search for answers draws her reluctantly into the old city's world of Voodoo and mysticism. There, Lucy finds Alex, a mysterious boy who behaves as if they've known each other forever. Lucy knows Alex is hiding something, and her rational side doesn't want to be drawn to him. But she is.

As she tries to uncover Alex's secrets, a killer strikes close to home, and Lucy finds herself ensnared in a century-old vendetta. With the lives of everyone she loves in danger, Lucy will have to unravel the mystery of her dreams before it all comes to a deadly finish.


My Rating: 4.5 Roses
Bittersweet and haunting,
Sweet Unrest
was a fantastic YA romance. This book was wonderful and I totally loved it. From the delightfully creepy atmosphere, to the sweet romance, this book was lovely.
The atmosphere for this book was wonderfully done. Creepy and touched with hints of magic, the who atmosphere drew me into the story. It was undoubtedly the best part of the book.
Lucy was a great heroine. She was clever and determined to help Alex. She was loyal to those she cared about and had a stronger will than appeared at first glance. Overall, I really liked her.
Alex was wonderful. He had a lot of secrets about his past and how he was caught in the situation he was in. I thought that it made him a deep and rather interesting character. Not to mention he was totally sweet and utterly adorable.
The romance was lovely. I thought Lucy and Alex were great together. Their feelings for each other were well portrayed and I liked how their shared history gave them an even deeper relationship. I thought they were a perfect couple.
The plot was good, but my one issue with the book was that I wasn't totally hooked, for some reason. But, I was still kept interested the entire way through. The secrets that littered the past had me anxious to find out the full truth, which took my by surprise. I really enjoyed the story and the ending was heart-breaking, yet utterly perfect.
Sweet Unrest
was a wonderful YA paranormal romance. I really liked this hauntingly lovely, delightfully creepy read. YA lovers, this is a book you won't want to miss.
*I received a complimentary copy from the publisher in exchange for an honest review