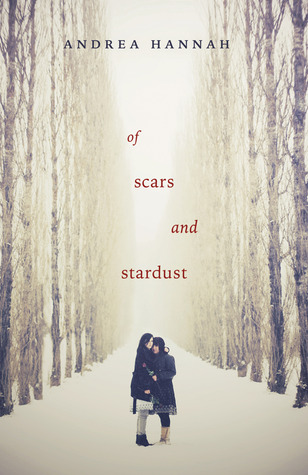 Release date: October 8, 2014
Publisher: Flux
Genre: YA Romantic Thriller

After her little sister mysteriously vanishes, seventeen-year-old Claire Graham has a choice to make: stay snug in her little corner of Manhattan with her dropout boyfriend, or go back to Ohio to face the hometown tragedy she's been dying to leave behind.

But the memories of that night still haunt her in the city, and as hard as she tries to forget what her psychiatrist calls her "delusions," Claire can't seem to escape the wolf's eyes or the blood-speckled snow. Delusion or reality, Claire knows she has to hold true to the most important promise she's ever made: to keep Ella safe. She must return to her sleepy hometown in order to find Ella and keep her hallucinations at bay before they strike again. But time is quickly running out, and as Ella's trail grows fainter, the wolves are becoming startlingly real.

Now Claire must deal with her attraction to Grant, the soft-spoken boy from her past that may hold the secret to solving her sister's disappearance, while following the clues that Ella left for only her to find. Through a series of cryptic diary entries, Claire must unlock the keys to Ella's past—and her own—in order to stop another tragedy in the making, while realizing that not all things that are lost are meant to be found.


My Rating: 4 Roses
Thrilling and delightfully unpredictable,
Of Scars and Stardust
was a wonderful YA read. From the constant threat of danger, to the compelling mystery, the shocking secrets, and the sweet romance, this book was fantastic. I really liked this book.
Claire was a lovely heroine. I liked how protective she was of her sister and how determined she was to keep Ella safe. Her character harbored some truly surprising secrets that made her very interesting. I thought she was great.
Grant was a sweetie. I loved how he was determined to stand by Claire's side, even as the town branded her as a crazy murderess. He was very endearing and sweet and I totally adored him.
The romance was very cute. It wasn't the main focus of the book, but it added some lightness to a rather dark book. I thought it was sweet. But, that ending has me questioning the entire relationship.
The plot was slow to start. I was't fully engaged in the story for about the first half, because it took a while for the mystery to be established. But, then the plot picked up and I was hooked the rest of the way through. The thrills kept me on the edge of my seat, with the threat of danger and constant suspense. The secrets revealed in this book were shocking and I never saw any of them coming. The story was engaging and the ending took my totally by surprise. This book definitely doesn't fall into predictability!
Of Scars and Stardust
was a wonderful YA thriller. I really liked this book. With the thrills, secrets, and sweet romance, this book was thoroughly enjoyable. YA lovers, this is a book worth checking out.
*I received a complimentary copy from the publisher in exchange for an honest review