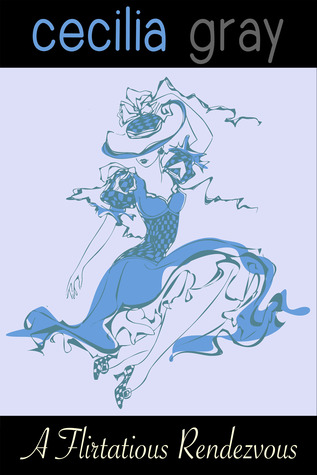 Genre: Historical (Regency) Romance
Series: The Gentlemen Next Door #4


Miss Hanna Morton is:
1. an affectionately dutiful daughter,
2. a hopeless romantic, and
3. desperately in love with one Mr. Hayden Banks despite good sense advising her to the contrary.

Mr. Hayden Banks is:
1. a reluctantly dutiful son,
2. an ingenious mathematician, and
3. incredibly wary of one Miss Hanna Morton when his matchmaking mother sets them under the same roof.

Hanna is hoping for Hayden's heart, but what will become of their flirtatious rendezvous?


My Rating: 4 Roses
A sweet, little historical romance novella that I really liked,
A Flirtatious Rendezvous
was a lovely read and I rather enjoyed it.
Hanna was a lively heroine. She wanted Hayden and she didn't want to give up on him, but neither was she willing to lose her self-respect by pining after a man who didn't want her. Hayden was obtuse to say the least. He might have been an academic genius, but he wasn't the brightest with emotions. I thought it was cute how flustered he became when he realized that he really had loved Hanna. Both characters were wonderful and I liked them both.
The romance was lovely. Hanna and Hayden were so cute together. I loved how, despite Hayden's reluctance to admit it, he did respect Hanna, even before he had loved her. They were a sweet couple.
The plot was fast paced and enjoyable the entire way through. I really liked the story and the ending was lovely.
A Flirtatious Rendezvous
was a wonderful novella. It was light, sweet, and an enjoyable read. Romance lovers, this is a great book to pass the time.
*I received a complimentary copy from the publisher in exchange for an honest review