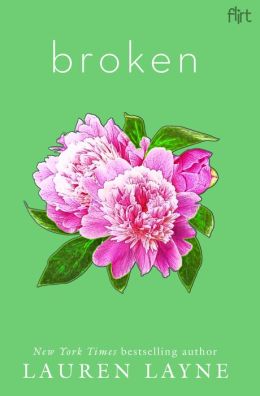 Release date: September 2, 2014
Publisher: Random House: Flirt
Genre: New Adult Contemporary Romance
Series: Redemption #1


Lauren Layne's New Adult novel tells the story of a girl with secrets, a guy with scars, and a love that could save them both... or destroy them.

When Olivia Middleton abandons the glamour of Park Avenue for a remote, coastal town in Maine, everyone assumes she's being the kind do-gooder she's always been. But Olivia has a secret: helping an injured war veteran reenter society isn't about charity—it's about penance. Only, Olivia's client isn't the grateful elderly man she's expecting. Instead, he's a brooding twenty-four-year-old who has no intention of being Olivia's path to redemption . . . and whose smoldering gaze and forbidden touch might be her undoing.

Paul Langdon doesn't need a mirror to show him he's no longer the hotshot quarterback he was before the war. He knows he's ugly—inside and out. He'll do anything to stay in self-imposed exile, even accept his father's ultimatum that Paul tolerate the newest caretaker for three months or lose his inheritance. But Paul doesn't count on the beautiful twenty-two-year-old who makes him long for things that he can never have. And the more she slips past his defenses, the more keeping his distance is impossible.

Now Paul and Olivia have to decide: Will they help each other heal? Or are they forever broken?


My Rating: 3 Roses
An emotional and enjoyable New Adult romance,
Broken
was a lovely read. Though I didn't totally love this book, I really liked it. It was a sweet romance.
Olivia and Paul were both good character. I didn't expect to like Olivia (who was a minor character from
Isn't She Lovely
), but I did. She felt guilty for what she did and really did what to redeem herself. And, she was stronger and more resilient than she believed herself to be. Paul was complicated. He was stuck in 2 years' worth of misery and tended to lash out. But, beneath the mask of a jerk that he liked to portray, he was loyal to the people he cared about and sweet when he wanted to be.
I had the same issue with both characters, however. They both had very immature moments. In Paul's case, he threw tantrums like a two-year old when someone tried to encroach on his solitude and he had a cruel streak about it. With Olivia, the idea that she could redeem herself with community service, rather than talking to the people she hurt and finding the ability to accept her mistakes, was naive, but I was willing to go with it. However, I thought it was unrealistic for her to expect someone to get over two years' worth of misery in 3 months, just because she willed it. And, I thought it was unfair of her to be angry with Paul when he wasn't willing to heal at her pace. And I got even more annoyed the everyone took Olivia's side rather than realizing that, after taking so many steps in the right direction, he might need time to bring himself to take those final steps. It just didn't strike me as realistic. And, it put a damper on my perception of their relationship. Despite these issues, though, I didn't dislike the characters. They weren't my favorite, but I was okay with them.
The romance was good. Despite any issues I had with them, I thought Olivia and Paul were good for each other. They helped each other move forward. And, they definitely hot some chemistry. I thought they were a lovely couple.
The plot was fast paced and I was kept interested the entire way through. I really enjoyed the story and the ending was great.
Broken
was a lovely New Adult romance. It had its issues, but it was still an enjoyable read that I liked. Romance lovers, this is a book you might want to check out.
*I received a complimentary copy from the publisher in exchange for an honest review