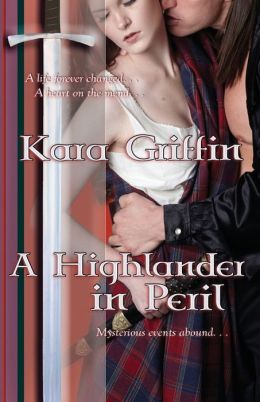 Release date: July 25, 2014
Genre: Historical (Highlander) Romance

A life forever changed
A heart on the mend
Mysterious events abound

In order to receive his family's fortune, Sean Gunn must agree to wed the lady thrust upon him by his dying uncle. As a Gunn clan protector and guardsman, he is honor bound to accept his uncle's legacy and the woman whose voice alone affects more than his heart.

Lady Frances Jordan never thought to feel the stirrings of love since she'd lost her husband, but Sean Gunn's irresistible manner and handsomeness is just what she needs to move on with her life. He awakens more than desire with his passionate kisses and romantic gestures.

When many a lady goes missing near the border of Scotland and England, Sean is determined to find out who the knave is. Unfortunately Frances becomes the target of the would-be attacker and needs the aid of the Gunn protector. Can Sean keep his lady safe and embroil himself in border politics to ferret out the assailant?


My Rating: 4 Roses
A delightful historical romance that I really enjoyed,
A Highlander in Peril
was a lovely read. With the sweet romance and murder mystery, this book was great.
Both of the main characters were wonderful. Frances was the type of heroine that was quietly strong and more resilient than it would seem at first glance. Sean was very loyal and dedicated to keeping his loved ones safe. Not to mention he was very sweet. I liked them both.
The romance was lovely. Frances and Sean were so sweet together and they definitely had enough chemistry to turn up the heat. I thought they were a perfect couple.
The plot was well paced and I was hooked the entire way through. The mystery of who was behind the murders was interesting and, though I suspected who the culprit turned out to be, I still thought it was well done. I really enjoyed the story and the ending was perfect.
A Highlander in Peril
was a wonderful historical romance that I really liked. Romance lovers, this is a book worth checking out.
*I received a complimentary copy from the publisher in exchange for an honest review