Release date: September 24, 2013
Publisher: Swoon Romance
Genre: YA Contemporary Romance
Series: N/A

Zoe has a great pair of legs, perky boobs, and wears exactly what she needs to show it all off. She works hard for the easy sleazy 'you only wish you were me' reputation, burying who she really is—an all-out nerd.

The only time Zoe gets to be herself is when she hides under her comforter to read X-Men comics, sending jealousy stabs at everyone who attends Comic-Con. Keeping up her popular rep is too important, and she's so damn insecure to care about the consequences. But when Zoe's sister takes her car for a 'crash and burn into a tree' joyride, her parents get her a replacement. A manual. Something she doesn't know how to operate, but her next door neighbor Zak sure as heck does.

Zak's a geek to the core, shunned by everyone in school for playing Dungeons and Dragons at lunch and wearing "Use the Force" t-shirts. And Zoe's got it bad for the boy. Only Zak doesn't want Popular Zoe. He wants Geek Zoe.

She has to shove her insecurities and the fear of dropping a few rungs on the social ladder aside to prove to Zak who she really is and who she wants to be… if she can figure it out herself.


My Rating: 5 Roses
Sweet, funny, and a lovely YA read!
How to Date a Nerd
was absolutely wonderful. It made me laugh, swoon, and desperately wish for a hot nerd of my own. Loved this book!
I was a little worried going into this book. I read another book with a similar premise before and, unfortunately, didn't like it. But, because I really like Cassie Mae's other books, I decided to go for it. And, I'm glad I did, because this turned out to be a fantastic read.
Zoe was a great heroine. She was easy to relate to. Throughout all of middle school, she was teased for being a nerd. So, in high school, she wanted to change that. And, she did. But, that meant cutting out her old life, hiding her true self, and leaving behind her best friend/almost more. She was a flawed heroine. She had insecurities and was really mean to Zak in an effort to prove she wasn't what he was (a nerd). But, despite that, she remained likable. She knew her mistakes, and, over the course of the book, tried to correct them. She grew up and got past her insecurities. So, despite the moments when I wanted to shake some sense into her, I really liked her.
Zak. Was. So. Adorable. Oh, my goodness, he was so sweet and wonderful and just perfect. Not to mention, he had the hot nerd thing going on, which is irresistible to any nerd girl (i.e. me). I definitely swooned over how amazingly sweet he was a few times. I adored him. I thought he was perfect.
The romance was super sweet. Zoe and Zak were so cute together. It was nice seeing their relationship encouraging Zoe to find her strength to be herself. And Zak was just being a charmer the entire time. I thought they were lovely together.
The plot was fast paced and I was hooked the entire way through. Cassie Mae is a master at incorporating humor into her books this one is no different. There were several laugh out loud moments. And, a few serious moments that added depth to the book. I really enjoyed the story and the ending was perfect.
How to Date a Nerd
was a wonderful YA romance. I adored this book! It was sweet, funny, and a truly enjoyable read. Lovers of YA romance, if you want a light, fun book, this is one you'll want to read.
*I received a free copy from the publisher in exchange for an honest review
____________________________________________________________
If I could cast a movie for How to Date a Nerd, who would I pick?
Well, for Zoe, it was easy. It might just be the Harry Potter nerd in me, but as soon as I heard "red hair," I thought "Ginny." So, I would cast Bonnie Wright as Zoe.
For Zak, I had to think a little more carefully. I had to look over a few actors before I found the perfect one. So, for Zak, I would cast Ben Barnes.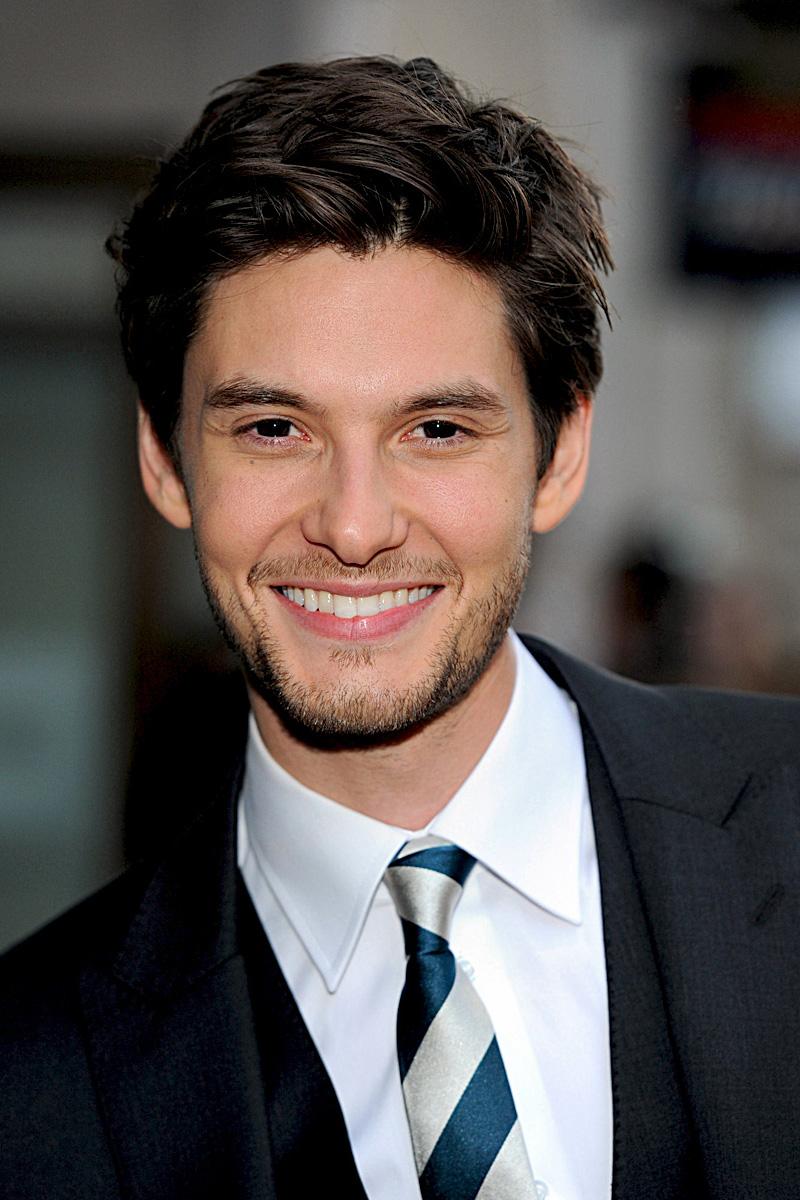 What do you think of my casting choices? Let me know in the comments!
About the Author:
Cassie Mae is a nerd to the core from Utah, who likes to write about other nerds who find love. Her angel children and perfect husband fan her and feed her grapes while she clacks away on the keyboard. Then she wakes up from that dream world and manages to get a few words on the computer while the house explodes around her. When she's not writing, she's spending time with the youth in her community as a volleyball and basketball coach, or searching the house desperately for chocolate.
Cassie Mae is an Amazon.com bestselling author of the teen contemporary romance novel REASONS I FELL FOR THE FUNNY FAT FRIEND, which she self-published. In addition to publishing with Swoon Romance, she is published by Random House Flirt.