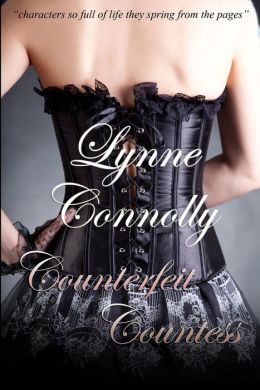 Release date: June 23, 2013
Publisher: LMC Publishing
Genre: Historical (Regency) Romance
Series: N/A





John comes back to an inheritance he doesn't want and a wife he didn't know he had!

After Waterloo, John Dalkington-Smythe travelled overseas to Canada to find some peace and make his fortune. A frantic visit from his cousins, the Earl of Graywood and his brother brings him back home, but a tragic incident aboard ship leaves John the new heir.

In London, John meets the woman calling herself his widow. Except he isn't dead and he's not married. When he discovers the impostor is the woman he's desired for years, he decides to persuade her to keep the position of Countess of Graywood.

Faith spent years trying to ignore the presence of Lieutenant-Colonel Dalkington-Smythe, her husband's military commander. Finding herself in dire straits after Waterloo, she poses as his widow. She only ever meant it as temporary. To find that John is alive comes as a severe shock, but her feelings for him are as strong as ever. The passion John and Faith discover together is worth fighting for.

Someone is threatening to expose Faith's deception and destroy John's fortune and position in society. If they don't discover the identity of their unknown enemy and thwart the schemes, John and Faith could lose everything—title, fortune and even their lives.



My Rating: 3 Roses
A nice, steamy historical romance read. I enjoyed this story, though I never felt fully engaged in the book. Regardless, I think
Counterfeit Countess
was a lovely read.
Faith was a strong heroine who went to unconventional means to survive after the death of her first husband. I thought I might dislike her because of her deception, but she was just a truly nice character who really didn't mean any harm, that I couldn't help but grow fond of her. She was a lovely, likable heroine.
John was also wonderful. He was a sweetheart. I really appreciated that he was willing to listen before passing judgement, particularly when he finds out a woman is posing as his widow. I really liked him. I thought he was a great hero.
The romance was sweet with a big helping of spicy. Faith and John had been attracted to each other since they were on the battlefield together and, when they meet again, the chemistry only grows. These two were definitely hot together. And they were also sweet. Their feelings for each other were obvious. I thought they were a lovely couple.
The plot was okay. The weak point about this book was that I never felt fully drawn into the story. Even though I liked the characters and the story itself was interesting. But, I never got completely hooked, for some reason. Nonetheless, I still enjoyed the story. And the ending was perfectly wonderful.
Counterfeit Countess
was a lovely historical romance. Though I didn't feel fully engaged, I still liked the characters and enjoyed the story. I know others who read it really liked it, so I figure that it's just me who wasn't able to fully connect despite the wonderful elements of the story. I would definitely recommend that other historical romance lovers give this book a try because it was an enjoyable read.
*Thanks to Netgalley and the publisher for a copy!
_________________________________________________________________
Today, I have a historical romance novella from an author I like:
Romancing Lady Stone by Delilah Marvelle
. Go forth and get it for free!
He believes in destiny. She just wants to survive it...

At forty, Lady Cecilia Evangeline Stone thinks she has everything a woman could ever want. A title, a fortune, and four children who make her proud. After a marriage of convenience that was anything but convenient, she has no desire to complicate her life by including a man in it again. When her eldest son announces his engagement to a Russian actress in Saint Petersburg, Cecilia sets out to do what any good mother would do: stop the wedding. Unfortunately, destiny has other plans.

Konstantin Alexie Levin never considered himself to be a villain. In fact, he considers himself to be a Russian gentleman. Having grown up in a refined and well-educated family that embraced criminal life to avoid debtor's prison, the only thing preventing him from knowing happiness is the rest of the world. Everything changes, however, when Konstantin is given a chance to start life anew and travel to London to collect an unexpected reward for saving a man's life. To his surprise, he is about to become a hero at midnight to a beautiful aristocrat who desperately needs his help. The problem is…he wants to do more than save Lady Stone. He wants to make the woman his, all his.

WARNING: This book is Rated Double S (Sweaty & Sinful) and contains strong language and sexual content which may cause respectable people to swoon.